Announcing three new Florida franchise opportunities!
Learn more about our exciting franchise opportunities in Florida
Are you looking to start a new business, but concerned about the risks involved?
A franchise could be the ideal solution. Why? Franchises provide buyers with a turnkey business that has both brand equity and a proven model of success. Plus, franchises provide business owners with the training and ongoing support they need to grow and succeed.
Keep reading as we explore some of the new, exciting Florida franchise opportunities available at Florida Connexion Business.
CFS Coffee
CFS (Cafe Frutos Selectos) is a brand for those who enjoy the best things in life! Their vision is to create a lovely coffee experience based in Colombian culture, supporting local farmers and creating entrepreneurial opportunities for all those who are passionate about making good decisions and tasting the flavor of success.
Two years ago, CFS Coffee opened their first store in the United States. At the time, their dream was to bring a 100% certified Colombian Coffee to American customers, while offering a beautiful and welcoming environment. Having accomplished that dream, CFS is now ready for the next step: to expand this magical experience to all corners of the country!
In order to bring their expertly engineered Colombian coffee and impressive international menu to all parts of the United States, CFS Coffee are now offering Florida franchise opportunities.
When you join the CFS Coffee team as a franchise owner, you will receive outstanding support in a number of different exciting areas, including:
Operational support

Marketing support

Purchasing support

Accounting and legal support

Ongoing research and development.
PCG Artisanal Burgers
PCG (Pão com Gergelim) emerged as an idea from brother and sister, Renan and Juliana, both cuisine aficionados and fellow burger lovers. They started making burgers at social events in João Pessoa, Brazil, back in 2013 and quickly became a hit.
Just a year later, they opened their first branch of PCG Artisanal Burgers. Not only were they the first dedicated artisanal burger place in João Pessoa, but the first location was also in the owners' very own backyard! PCG transformed João Pessoa's market completely. Today, PCG has two units in the state of Paraíba, one of which is located in João Pessoa, the other in the nearby beach town of Cabedelo, selling over 50 thousand burgers per year.
The PCG concept is a modern and fun place with a rock'n'roll theme! They make high quality burgers daily, each carefully crafted. The diverse menu includes stuffed burgers, rustic fries, different combinations with farofa, bittersweet sauce, and to top it off, everything is made fresh on site! Customers are guaranteed a unique experience, far from the fast/junk food style, standing out from other venues already established in the Orlando market.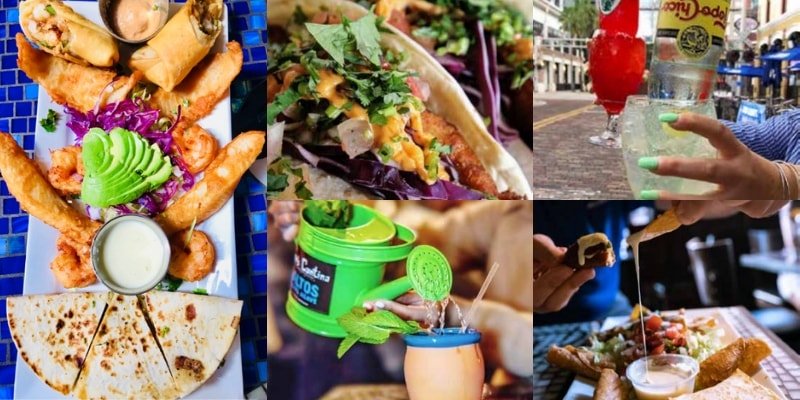 Pepe's Cantina
Pepe's Cantina first opened in 2015 and is the brainchild of entrepreneurs, Frank Chavez and Stuart Kirban. Located in Orlando, FL, Pepe's Cantina features modern Mexican fare that includes fresh handmade tortillas, tableside guacamole, margaritas, and more.
The franchise model, which now has three operating locations, is fun, trendy and convenient. The operations have been finely tuned based on the Pepe's management team's vast experience in the restaurant space.
The concept fits the needs of many different types of people and demographics, allowing for a wide range of possible locations that could fit the Pepe's Cantina business model. Currently, from its three locations in Downtown Orlando, I-Drive and Winter Park, Pepe's Cantina will be franchising the company's operations to all parts of the United States, with an immediate focus in Florida.
Through franchising, Pepe's Cantina has the ability to operate locations in new markets and areas with vested interest from great franchise owners. Based on the concept's initial success, there are many ways to offer value to franchisees and support new business ownership, including real estate, build-outs, staffing, and strategic relationships.
Interested in one of these Florida franchise opportunities?
Why choose Florida Connexion Business? Whether you're a first time buyer or an experienced investor, our business brokers can help you secure the right franchise opportunity. Our business brokers are experienced in working with both domestic and foreign buyers.
See all of our exciting Florida franchise opportunities here.